mylias.blogspot.com
Tuesday, January 25, 2005
\\Answer To A Child's Question. //
Answer to a child's question.
By Coleridge, Samuel Taylor .



Do you ask what the birds say? The Sparrow, and the Dove,
The Linnet and Thrush say, 'I love and I love!'
In the winter they're silent - the wind is so strong;
What it says, I don't know, but it sings a loud song.
But green leaves, and blossoms, and sunny warm weather,
And singing, and loving - all come back together.
But the Lark is so brimful of gladness and love,
The green fields below him, the blue sky above,
That he sings, and he sings; and for ever sings he -
'I love my Love, and my Love loves me!'


This is one of the shortest poem written by Coleridge. A long prose written by him is "The Ancient Mariner" which takes up about 19 pages of A4 paper. I had to go through the process of reading the prose in my school days, during the year when I was in the 'O' Level year, the year I was taking the Cambridge School Certificate, back in 1960. The language is very difficult, as old English are used as well as it being written in a poetic language. But the Master who taught us the prose was very patient about it, sometimes he could only explain 1 word in a ½ hour lesson period, and normally this only happens once a week. But somehow he managed to make us understood the prose, thank you Onn Cheng Orr.

Pen at|9:34 PM|
+ + + + + + + +
Fading Memories____

"The Falling Leaves Were The Memories That Fades Away...
Its Not Yet To Be Lived Inside My Mind...
I Feel So Lost When There's No One Who Cares About Me...
That Is Why I Made These Memories Lost...
I Wanna Know That I Can Live On......

but I have to look at the future...
to the spring and summer...
to look forward to better days..."



That is I________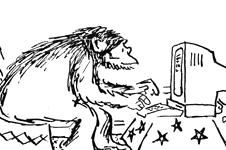 Name: mylias
Bdae: 16th March
Nicks: none
Job: jobless
Contact: Contact Me

I Strongly Like_____

the morning sunlight
breezy spring mornings


I Like________
Food: cheese
Drinks: pure cool water
Pastimes: stare into thin air
People: who stares back

I Have Strong Dislike For_________

tropical hot mid-day sun
freezing winters days

I Am Adverse To_____

People: politicians who tell half-truth
Things: slippery objects
Food: hot as in chillies

Music's Playing_____
Artist: Enya
Song: Watermark-Piano Soundtrack
-IE mode specific-

Let Me Know________

Knock On My Door

blah blah blah